Explore all events at the Hotel Grande Bretagne
Chateau de Beaucastel; Decoding a Μyth
Wine Library | April 26, 2018 at 20:30 - 22:30
Evangelos Psofidis, Head Sommelier and Asterios Koustoudis, Executive Chef of the historic hotel, welcome Mr. Thomas Perrin, a member of the Perrin family and owner of the legendary Chateau de Beaucastel since 1909, and create the most unique journey through rare tastes & aromas.

During the wine tasting experience, Thomas Perrin will guide the wine lovers of that evening through the secrets of the unique terroir Chateauneuf du Pape, while the award-winning Executive Chef Asterios Koustoudis will perfectly seal their night with the finest gastronomic creations which will harmonically accompany the rare wines' flavors.
Cost of menu: €150/person
Reservations: Please call us at 210 3330 393 or email us at evangelos.psofidis@luxurycollection.com until 24th April 2018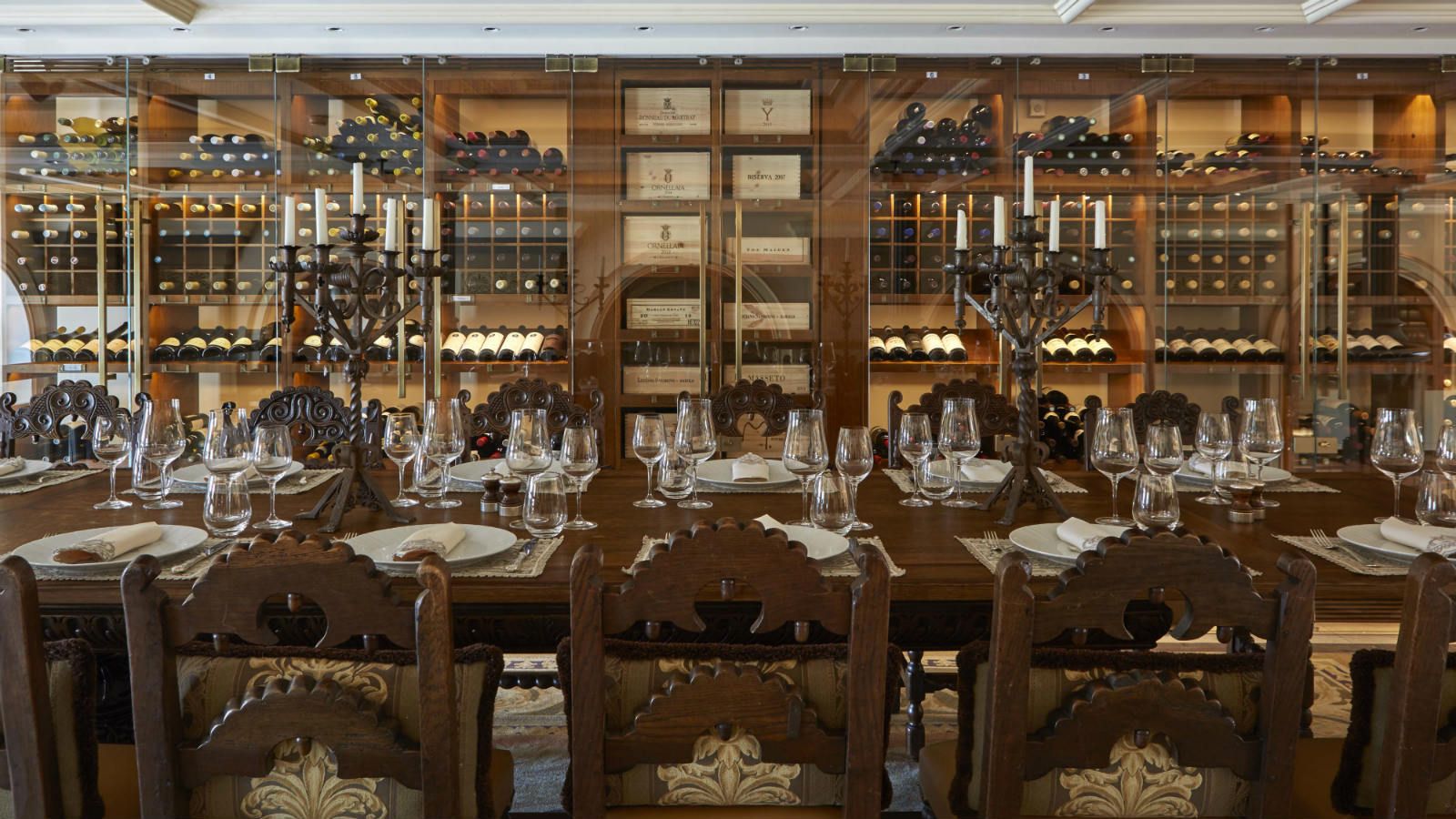 Wine Tasting MasterClasses
Wine Library | Every Thursday, 18:00 - 19:00
Participants: Minimum 4, maximum 14 people
Duration: 40 minutes
Cost: €45 per person
Reservations: Please call us at (+30) 210 3330 766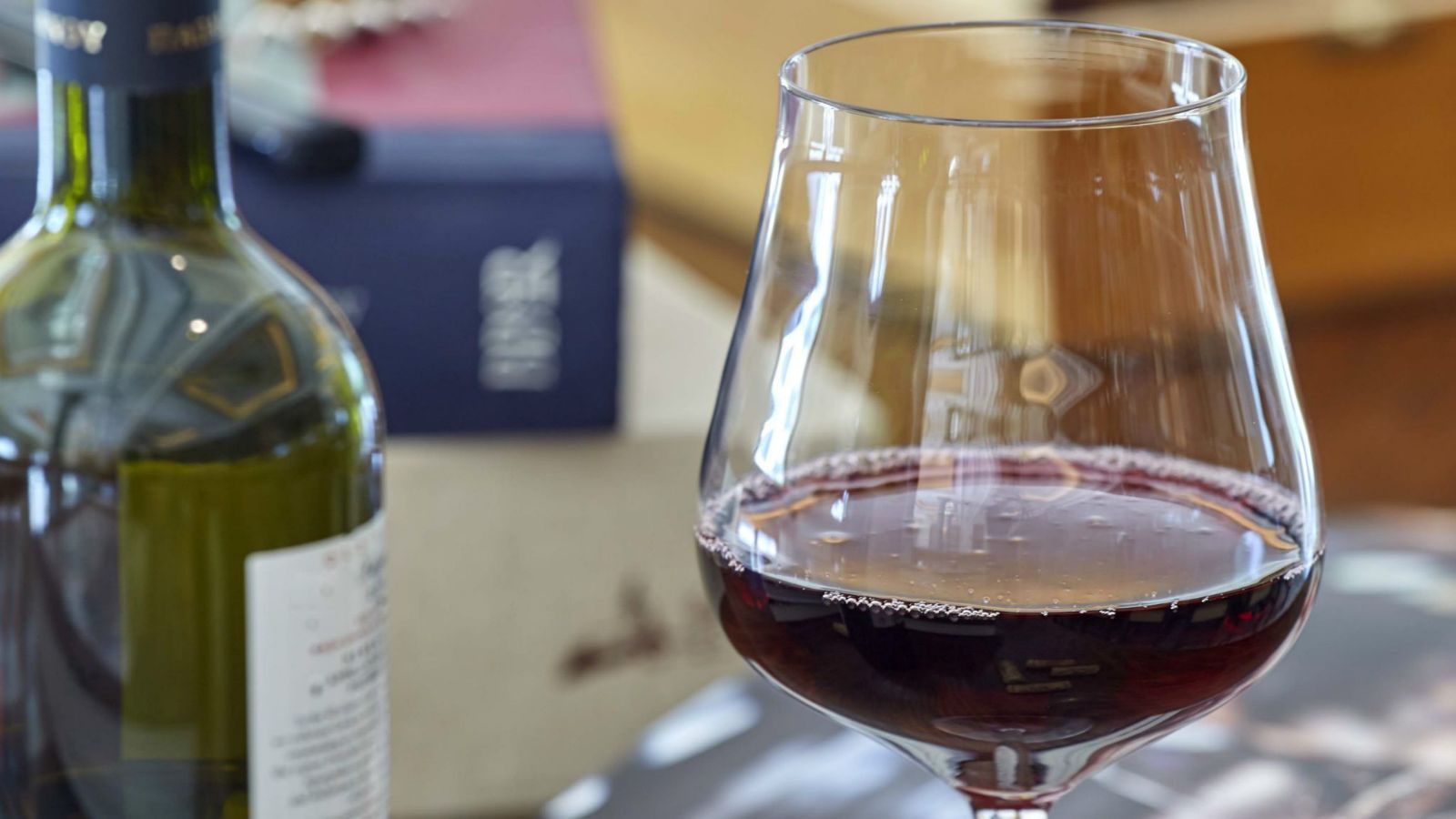 Meet the Sommelier
Wine Library | Daily except Thursdays, 17:00 - 18:00
Meet our Head Sommelier, Evangelos Psofidis, and enhance your knowledge for wine while savoring a glass of your preferred variety (for hotel residents only).
Cost: €5 per glass
For additional information, please call us at (+30) 210 3330 766
Discover events & happenings in the city of Athens
The Magic Flute | Wolfgang Amadeus Mozart | Opera
Greek National Opera - Stavros Niarchos Hall Stavros Niarchos Foundation Cultural Center | PREMIERE 31 March 2018 | 1, 11, 13, 14, 15, 18, 20, 22, 25, 27, 29 April 2018
Mozart's much loved opera returns to the GNO in an impressive, innovative production. Wherever the magic flute directed by Barrie Kosky, crowds have been awed by the production's sheer imagination and by the precision with which the artists perform the dance.
Money | Tangible symbols in ancient Greece | Exhibition
Museum of Cycladic Art | 2 November 2017 - 15 April 2018
The museum of Cycladic art and the alpha bank numismatic collection, in their first ever collaboration, are organizing a major exhibition entitled "money. Tangible symbols in ancient Greece". The exhibition presents a different side of coins, which first appeared in the late 7th century BC.
Ancient Chinese | SCIENCE AND TECHNOLOGY | Exhibition
Herakleidon Museum | 23 September 2017 - 29 April 2018
The Herakleidon museum in Athens is hosting the exhibition titled "ancient Chinese science and technology" of the china museum of science and technology in Beijing.
TREASURES FROM THE SHANGHAI MUSEUM | Exhibition
Acropolis Museum | 28 October 2017 - 30 April 2018
The Acropolis Museum exhibits two masterpieces from the Shanghai Museum, the bronze pan of Zi Zhong Jiang (770 – late half 7th century BC) and the hand scroll painting "travelling along the clear river" (17th century).
Greek Easter
8 April 2018
Easter also called Pascha or resurrection Sunday, is a festival and holiday celebrating the resurrection of Jesus Christ from the dead, described in the New Testament as having occurred on the third day of his burial after his crucifixion by romans at Calvary c. 30 AD. It is the culmination of the passion of Christ, preceded by lent (or great lent), a forty-day period of fasting, prayer, and penance.
The week before Easter is called Holy Week, and it contains the days of the Easter Triduum, including Maundy Thursday, commemorating the Maundy and last supper, as well as Good Friday, commemorating the crucifixion and death of Jesus. Good Friday is an eminently mournful day that commemorates the passion of Christ in all of Greece.
Even the most remote churches honor the tradition of the Epitaph filling the atmosphere with piety and devoutness. In every Greek city, village or island, the Passion of Christ is revived through different traditions.
From the early morning hours in all the Greek churches, the Epitaph, decorated with flowers, is ready to receive the body of Jesus. In most areas, the epitaph procession begins around 9pm.
ENRIQUE IGLESIAS | LIVE IN ATHENS | CONCERT
Olympic Athletic Centre, Athens (OACA) Nikos Galis Olympic Indoor Hall | 10 May 2018
The king of latin pop, Enrique Iglesias comes to light up the stage for his first concert in Athens. As a legendary performer, this latino superstar will now visit Athens in his latest tour. His concerts are renowned for their high energy and visual effects.
LARA FABIAN | LIVE IN ATHENS | Concert
Tae Kwon Do Centre, Faliro Faliro Indoor Hall | 19 May 2018
The contemporary diva of French song, Lara Fabian, comes to Athens as part of her camouflage world tour. With a career spanning more than 20 years, the Canadian-Belgian singer has sold over 20 million records worldwide and is one of the best-selling Belgian artists of all time.
A VIEW FROM THE BRIDGE | ARTHUR MILLER | Theater
National Theatre of Greece | 15 February – 27 May 2018
One of the most iconic plays of the twentieth century comes to the national for the first time, brought to the stage in a perceptive and contemporary production directed by Nikaiti Kontouri. Inspired by a real event, Miller gives his play, the pace and tension of a detective story.
THE STORY OF THE BLUE PLANET | BY ANDRI SNAER MAGNASON | Performance
National Theatre of Greece | 10 October 2017 - 20 May 2018
In his children's book, Magnason dares to show the natural world as it really is: not as an inexhaustible children's playground, but as a unique and fragile kingdom, as something that belongs to us, which is precious but under threat. And we ourselves are the threat.
RELEASE ATHENS 2018 | JAMIROQUAI & LONDON GRAMMAR | Music Festival
Plateia Nerou / Water Square (open air), Delta Falirou, (right by the sea) | 31 May - 17 June 2018
Release Athens returns at Plateia Nerou with London Grammar and Rag 'n' Bone Man. London Grammar are an English indie pop band from Nottingham. Their latest studio album is 'truth is a beautiful thing'. Rag 'n' Bone Man is an English singer and songwriter, who has been also named as 'British breakthrough act' during the 2017 brit awards. Jamiroquai will perform on 17 June 2018.
ATHENS & EPIDAURUS FESTIVAL 2018
Various venues around Athens & Epidaurus | 1 June – 18 August 2018
Greece's foremost cultural festival and one of the oldest performing arts festivals in Europe (1955), the Athens & Epidaurus festival each year presents numerous theatre, dance, and music artists, acclaimed in Greece and worldwide, attracting large audiences from around the world.
Weather in Athens
Powered By
Currently
17 °C
63 °F
A few clouds
20 Friday
25 °
/
13 °C
77 °
/
55 °F
Sunny
21 Saturday
20 °
/
11 °C
68 °
/
52 °F
Mainly sunny
22 Sunday
23 °
/
15 °C
73 °
/
59 °F
Sunny
23 Monday
24 °
/
18 °C
75 °
/
64 °F
Sunny
24 Tuesday
24 °
/
17 °C
75 °
/
63 °F
Mainly sunny
Guest Reviews
Hear from our guests about their stay from 481 verified guest reviews
93%of our guests
recommend this hotel
100w100
Easy to reach near sintagma square and metro great vue of the acropolis and very nice and friendly staff. The concierge on duty thursday 8 february noon was so nice and gave me the hours of prayers and the locations of all the nearby orthodoxe churchs it was a great experience. Highly recommanded
4.7 /5
Room Comfort

Hotel Staff

Quality of Sleep

Facilities

SPG Recognition

Food & Beverage