Butler Service
24 Hour Exceptional Privileges
Watch the video of the Butler service at the Hotel Grande Bretagne.
Personalized Service
Rooms & Suites
All Butler Floors' guests (6th and 7th) as well as guests of any of the suites, enjoy many exceptional privileges in addition to the standard 24 hour Butler Service. Upon arrival, Butlers will greet you personally and assist you with any immediate needs.
Allow them to assist you with any special requests. Their extraordinary network of resources promises to enrich every moment of your stay.
Business Center
Complimentary 24 Hours / 7 Days
Since business doesn't stop even when travelling, the Business Centre supplies your professional life with a range of expert services, including IT support.
In addition to secretarial & translation services Monday-Friday, a selection of modern technology (fax machines, color copiers, printers & scanners) is also available.
* High Speed Internet Network available to connect your laptop.
Internet Access
Wireless & Wired High Speed throughout the hotel
Knowing how important it is to remain connected while travelling, we provide you with Wireless & Wired Internet Access in every guest room and Wireless Internet Access in all hotel's public areas.
Every guest room comes equipped with Wired & Wireless Internet Access for up to 3 devices per room, per day. Access is offered complimentary for the Basic connection package.
If you wish to use High Speed Internet, following fees apply: 1 Day at €10, 2 Days at €16 and 7 Days at €28.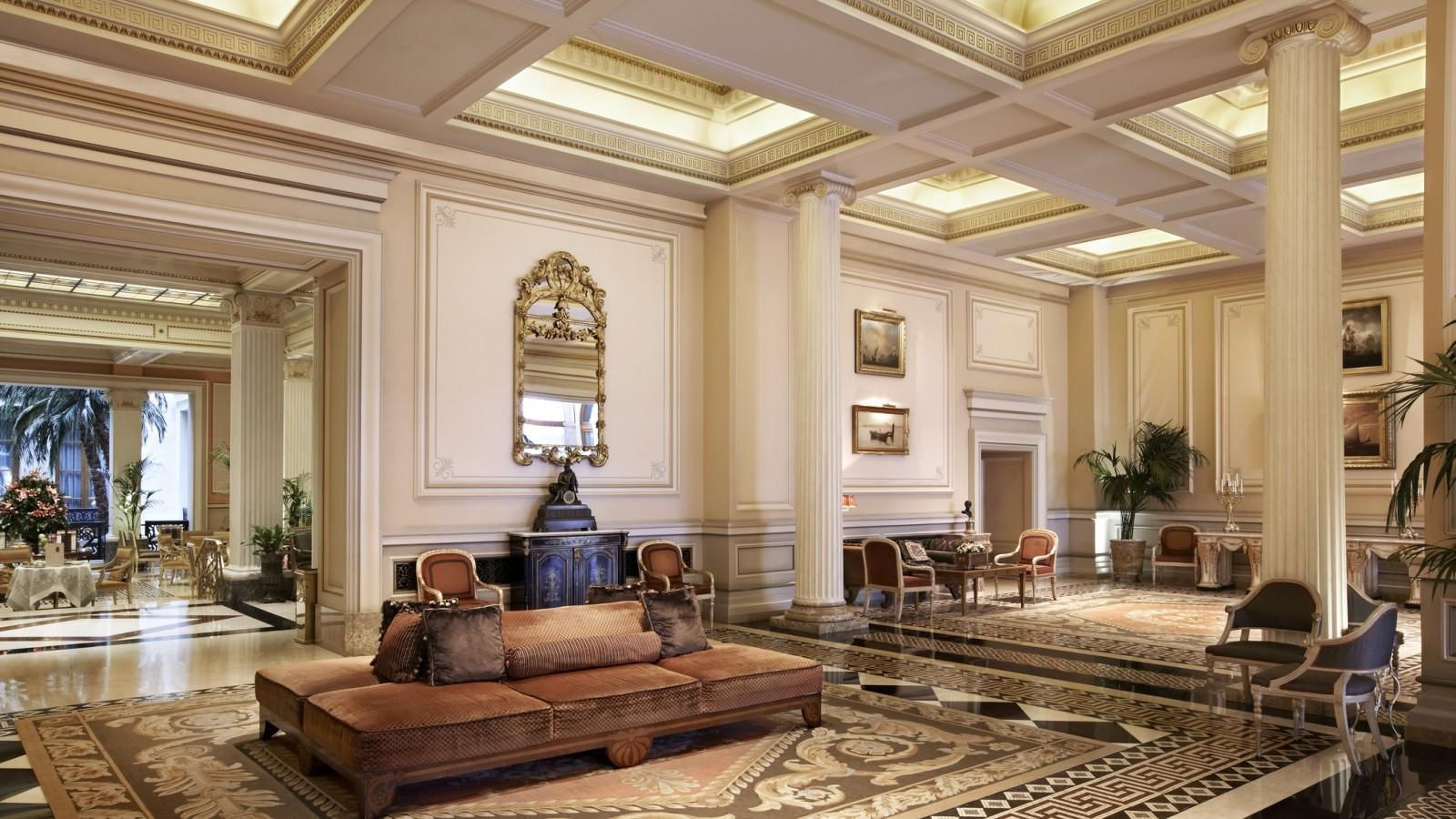 Complimentary Wi-Fi Internet Access is available in the Lobby, Winter Garden, the GB Roof Garden Restaurant, GB Pool Bar & Grill and Alexander's Cigar Lounge.
Private Transfers
Let us be your guide
The Concierge team will be delighted to assist you in arranging a limousine or taxi transfer from/to Athens International Airport (ATH), the port of Piraeus or any other point in the greater area of Athens.
Children Services
Comfort for our younger guests
Hotel Grande Bretagne welcomes children and wishes to make their stay as pleasant and welcoming as possible.
An assortment of snacks & meals can be found in the In-room Dining and in all restaurants children's menus. Disposable bottles & high chairs are available upon request.
A 50% discount on all laundry and dry cleaning services applies for children's garments. Professional babysitting services are offered upon request.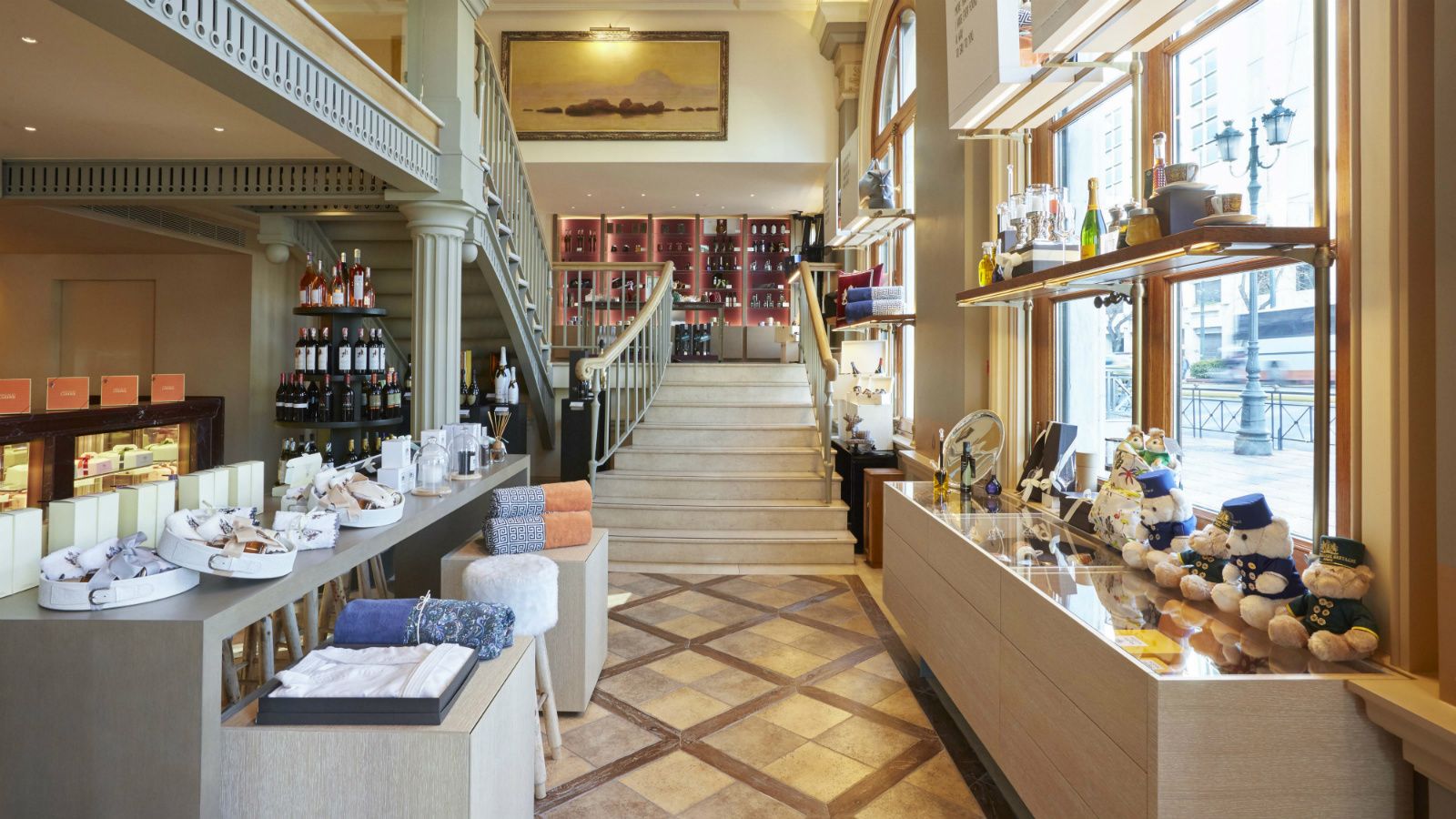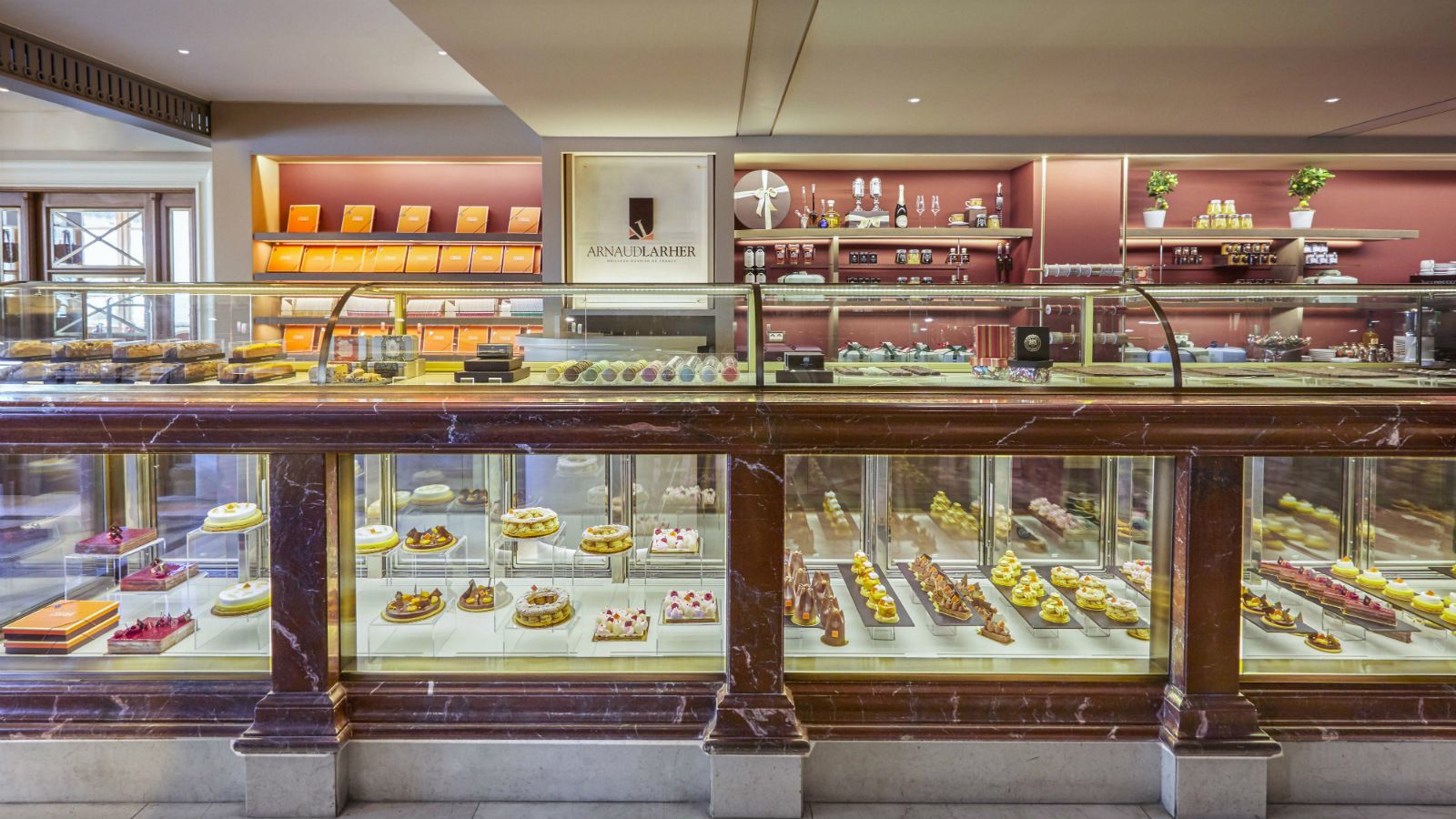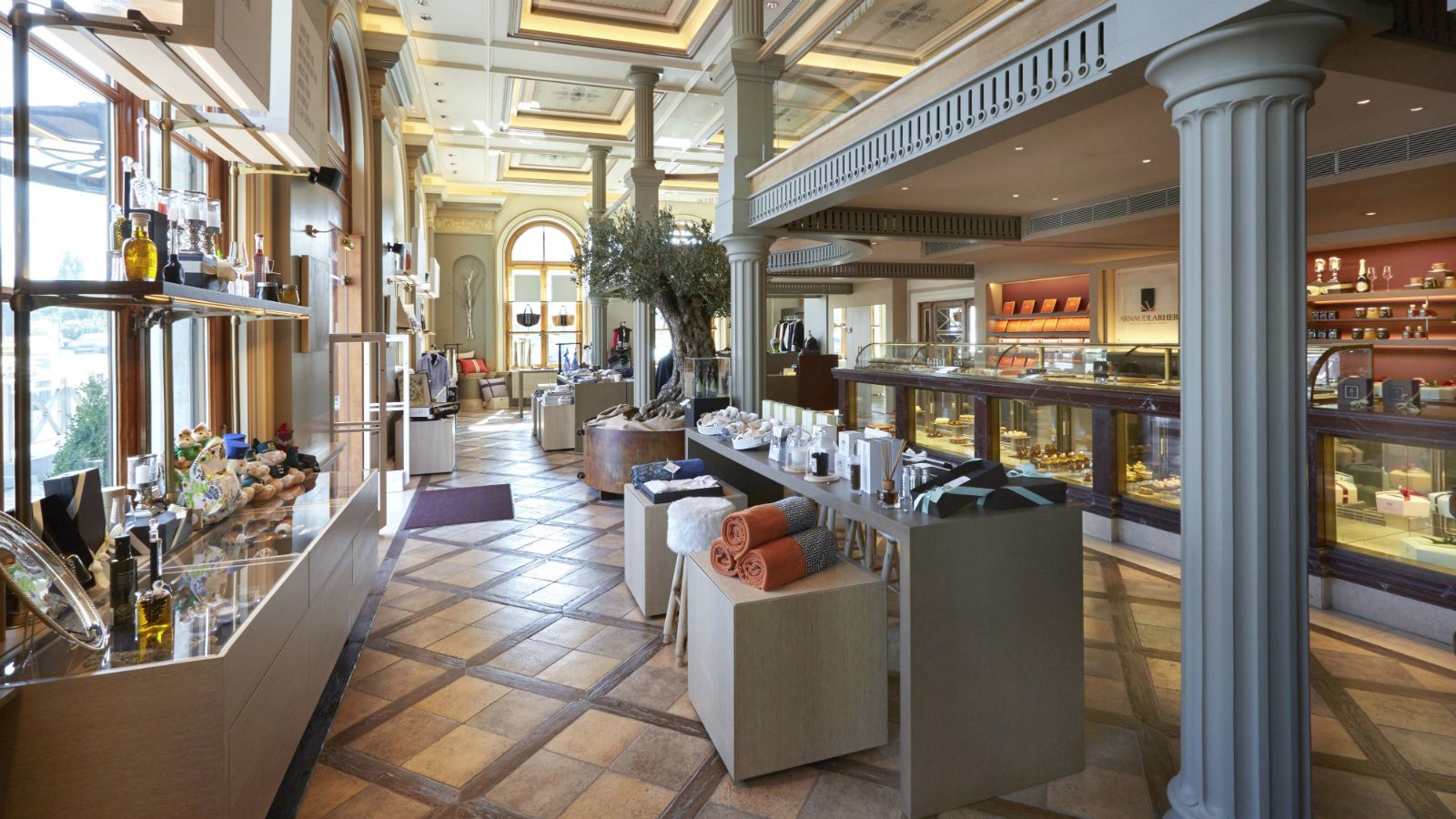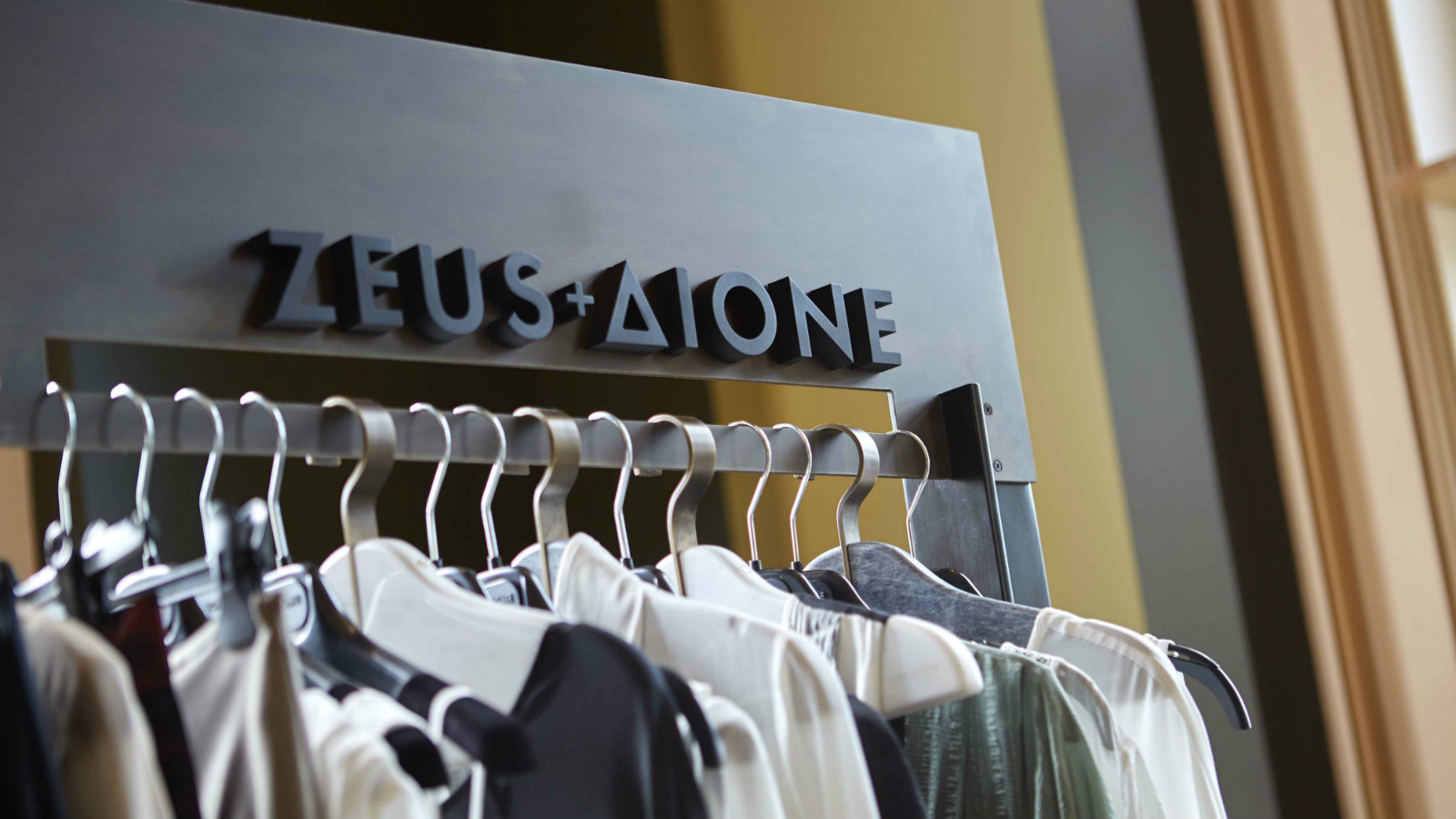 GB Corner Gifts & Flavors
Authentic Products & Indigenous Delicacies
The most renowned 'corner of Athens' welcomes you to a magic world filled with unique shopping and gift ideas.
Operation hours:
Monday to Friday 11:00am - 20:30pm
Saturday 09:00am - 20:30pm
Visit the GB Corner Gifts & Flavors website or shop your gifts online.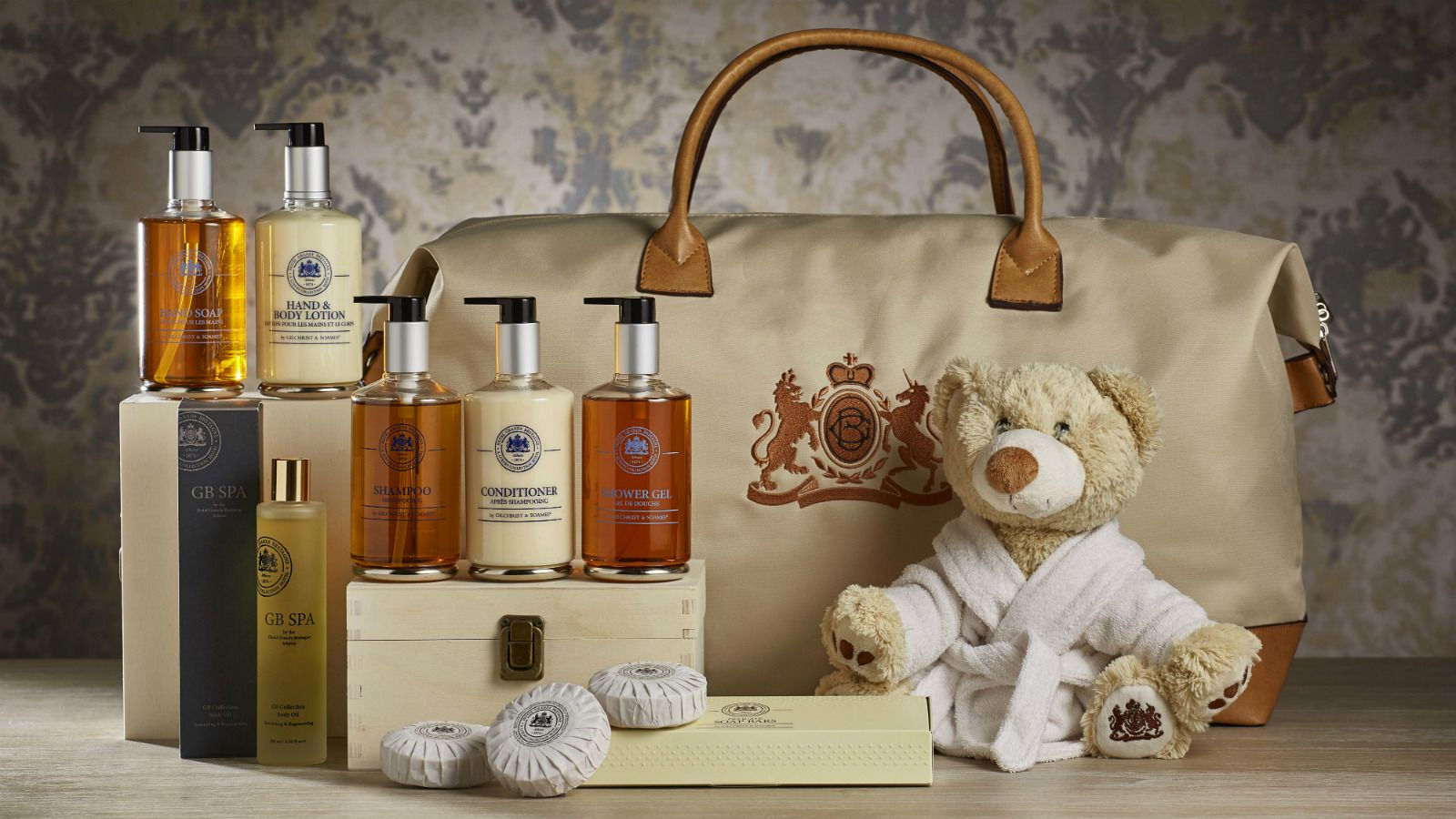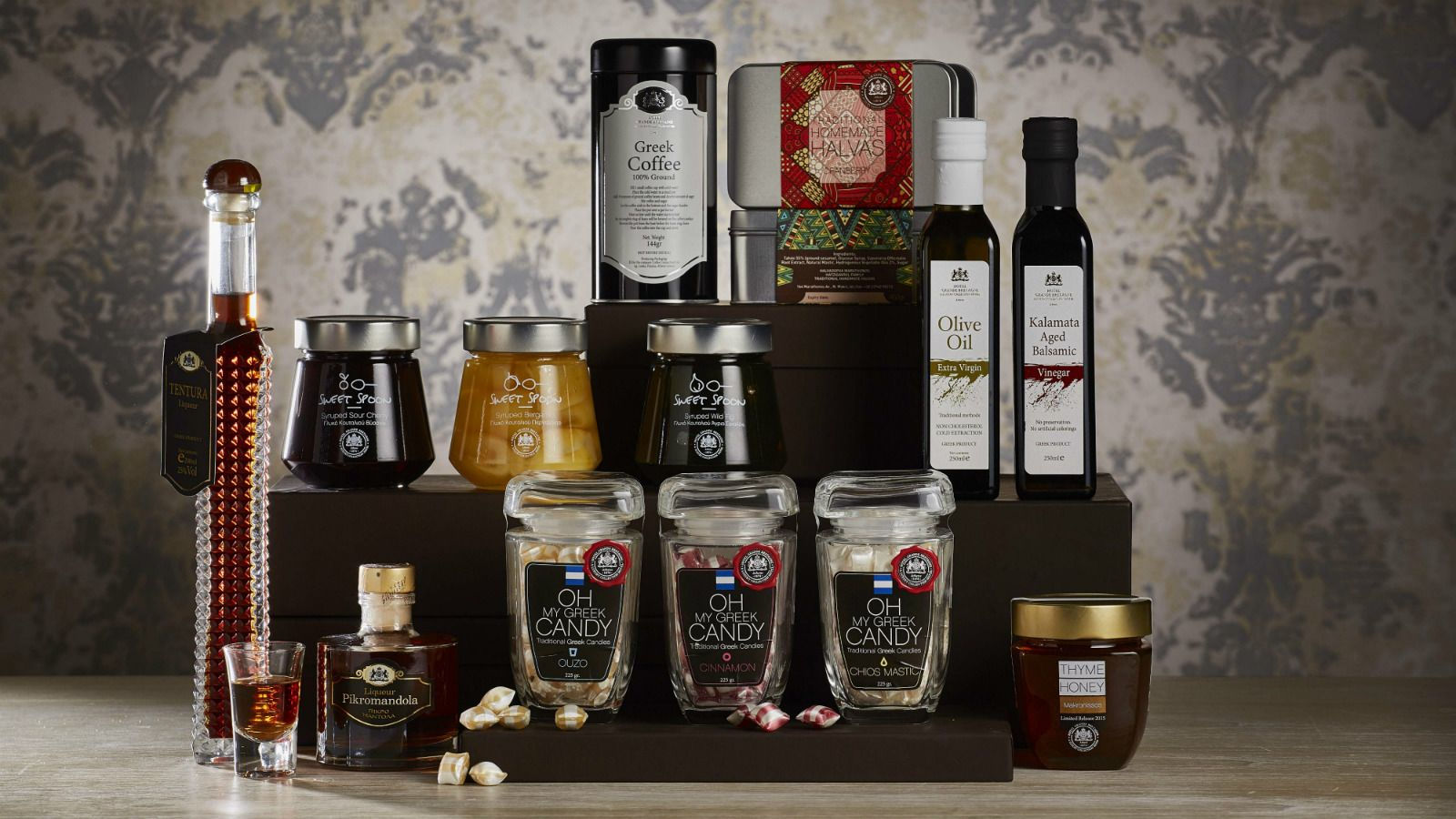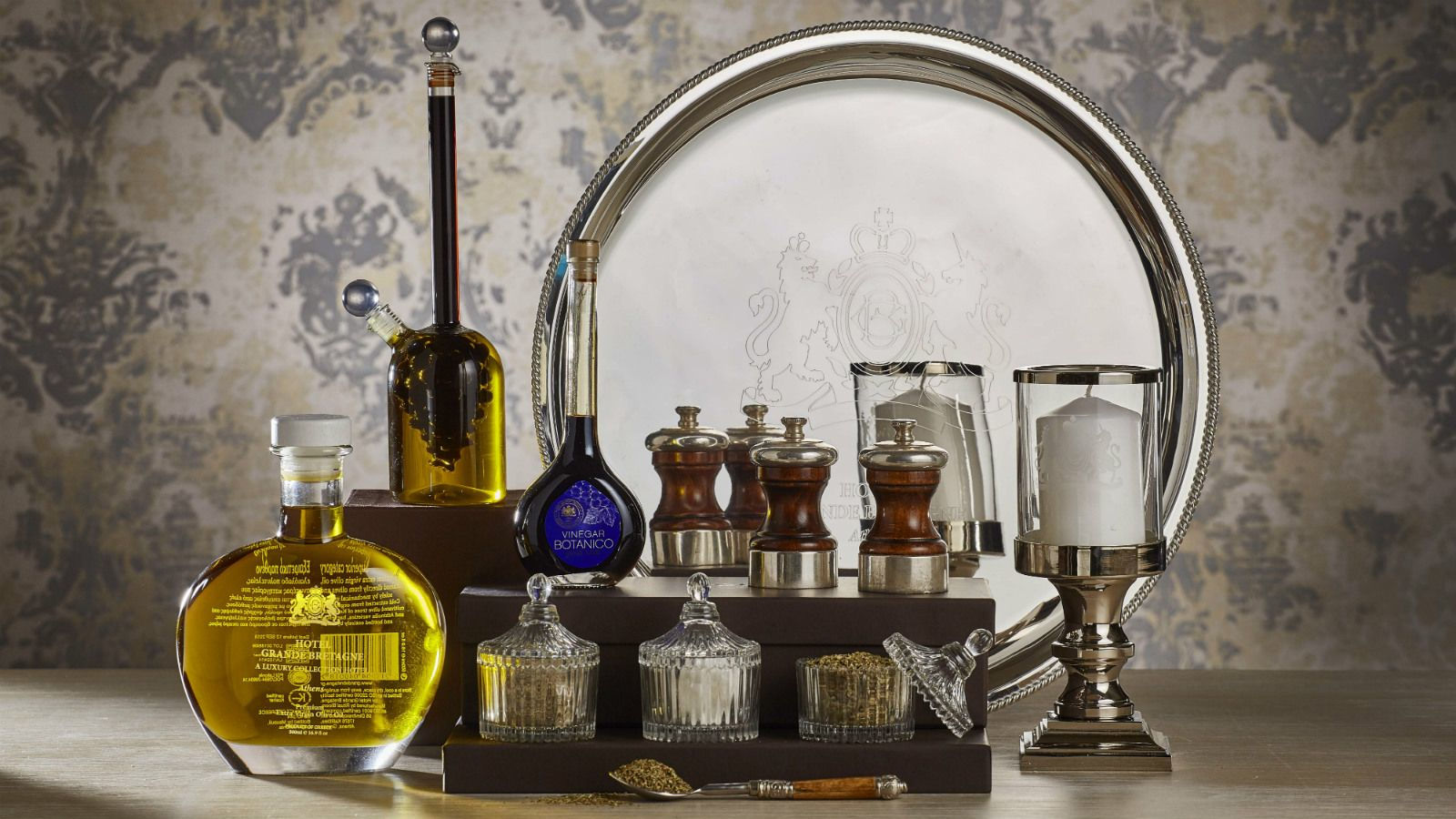 Explore the authentic selection of GB Products, the Zeus + Dione handmade fashion clothing and an exclusive variety of indigenous delicacies & chocolates by French Pastry Chef Arnaud Larher.
For a personalized gift, explore our selection of Gift Hampers, also available at the online store.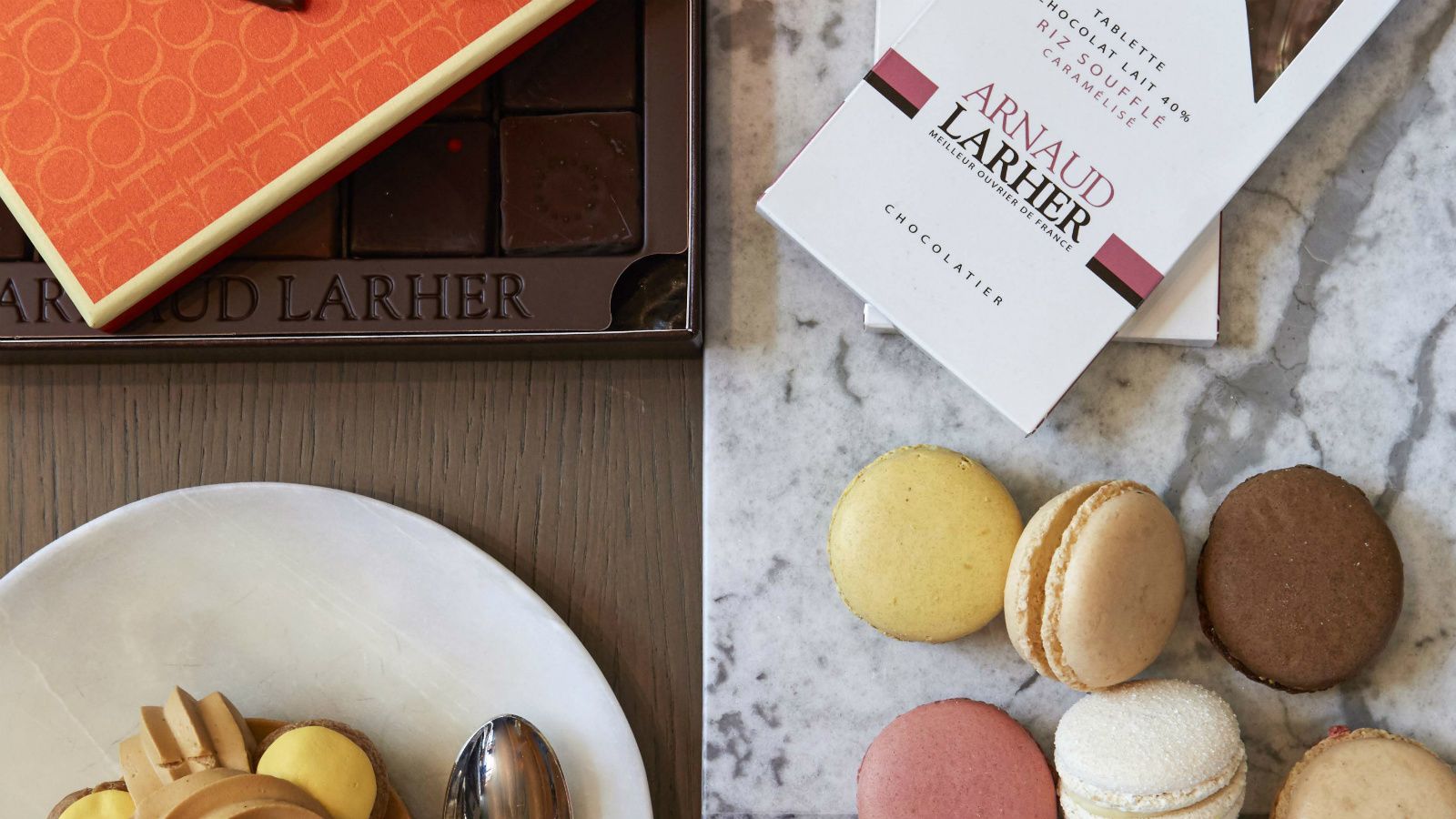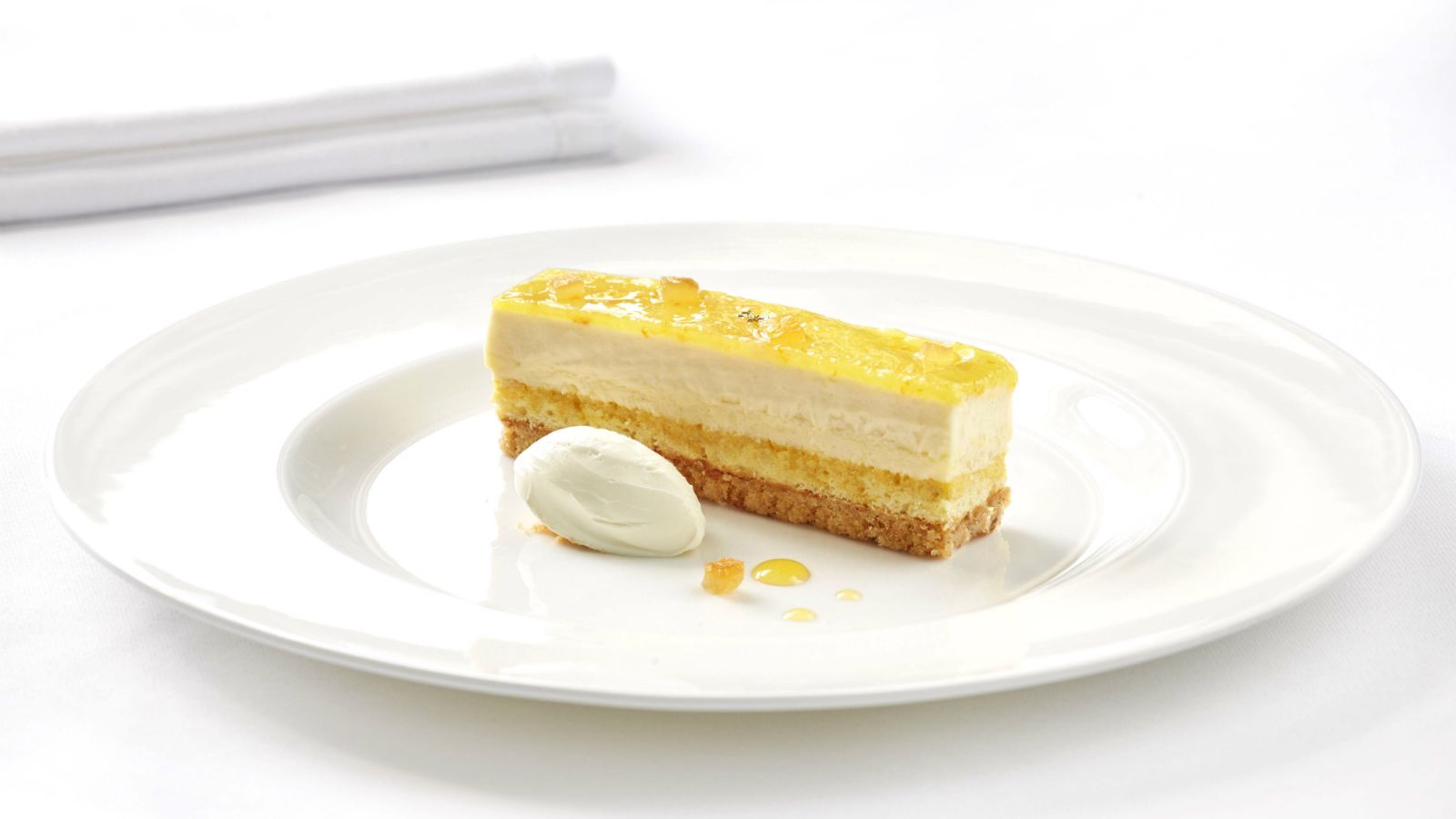 The Wine Library
The venue for wine connoisseurs in the center of Athens
We proudly introduce you to a unique setting, the Wine Library, located at the mezzanine of the GB Corner at the Hotel Grande Bretagne, a distinct "library", showcasing all the 3.500 wine labels of the historic hotel.
The impressive 19th – century table serves for private wine tastings and unique wine pairing meetings, while the wines are stored to the appropriate temperature within the eye-catching glassy showcase.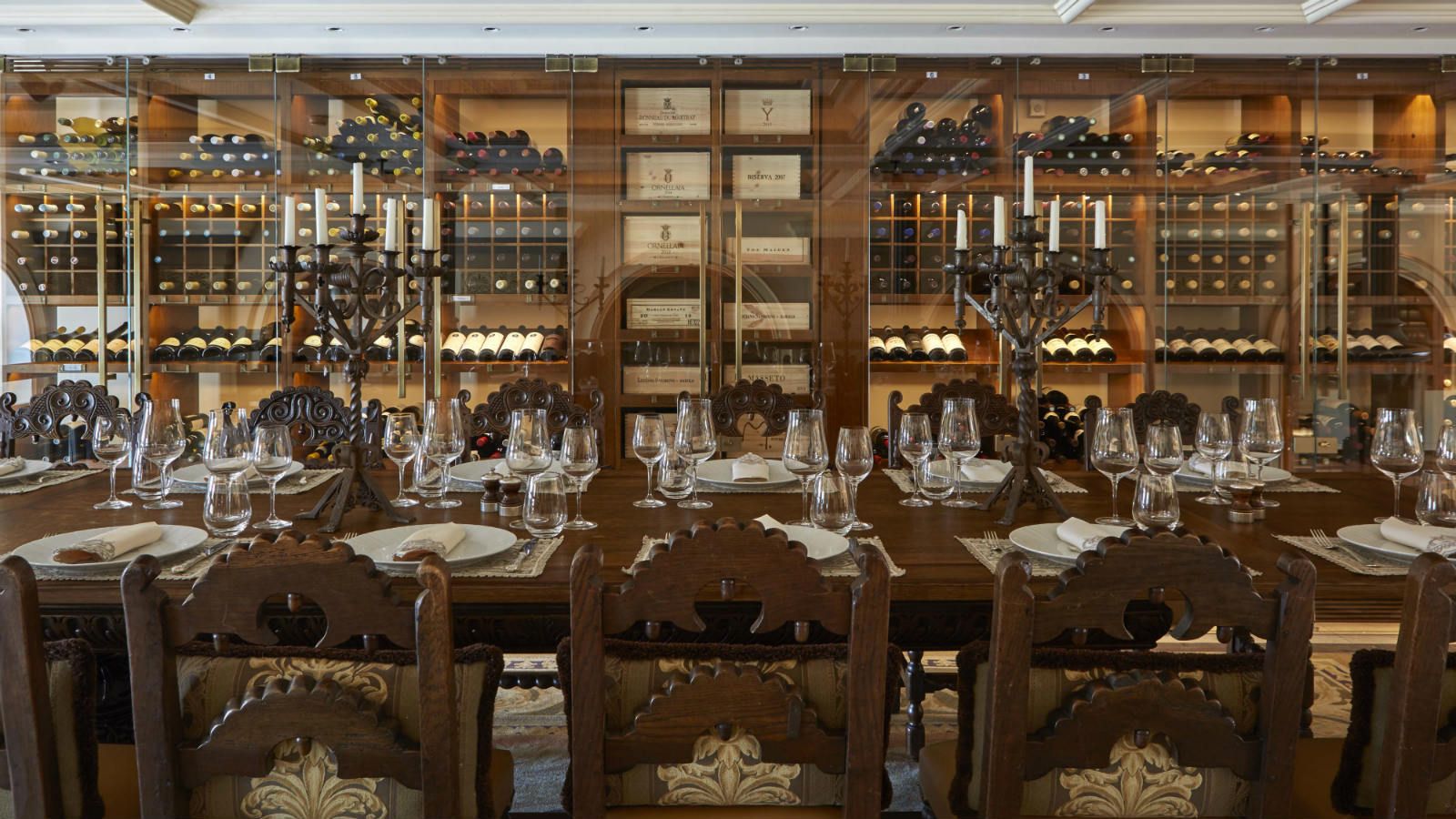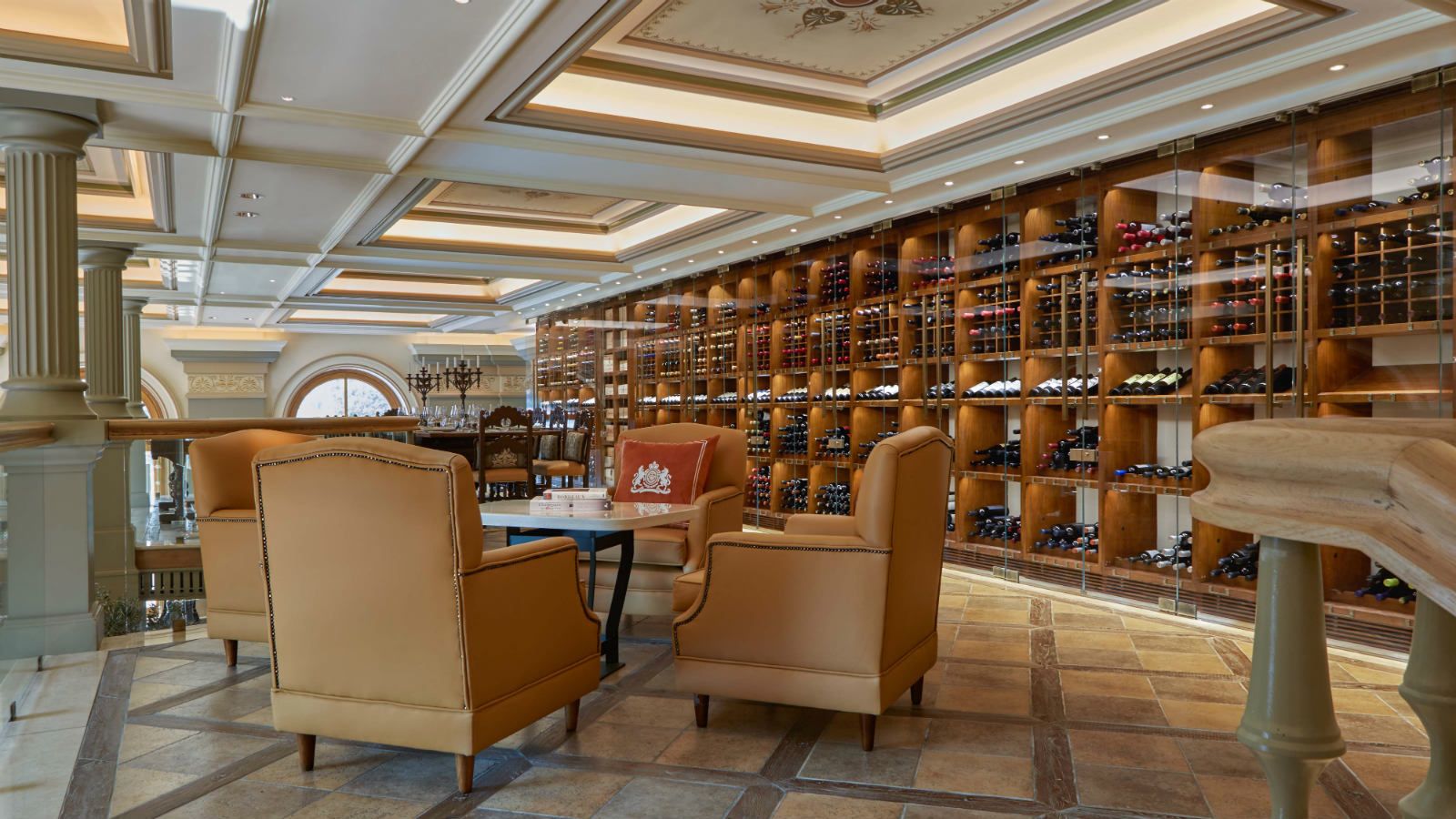 Gift Shop
Get your souvenir from Athens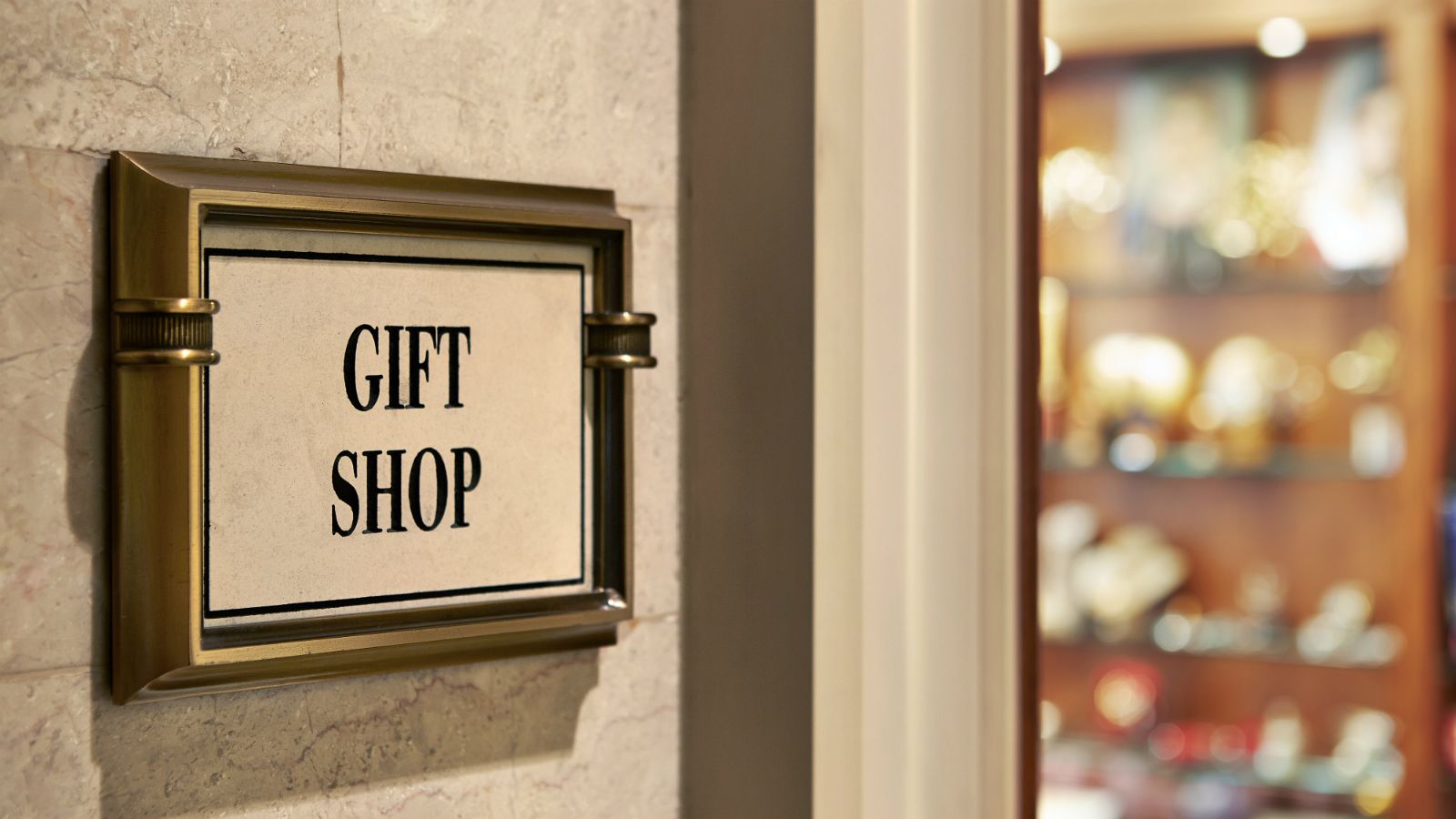 Located on the mezzanine level, the Gift Shop offers jewellery, clothing and decorative items as well as daily local and international newspapers, magazines, guide books and other sundries.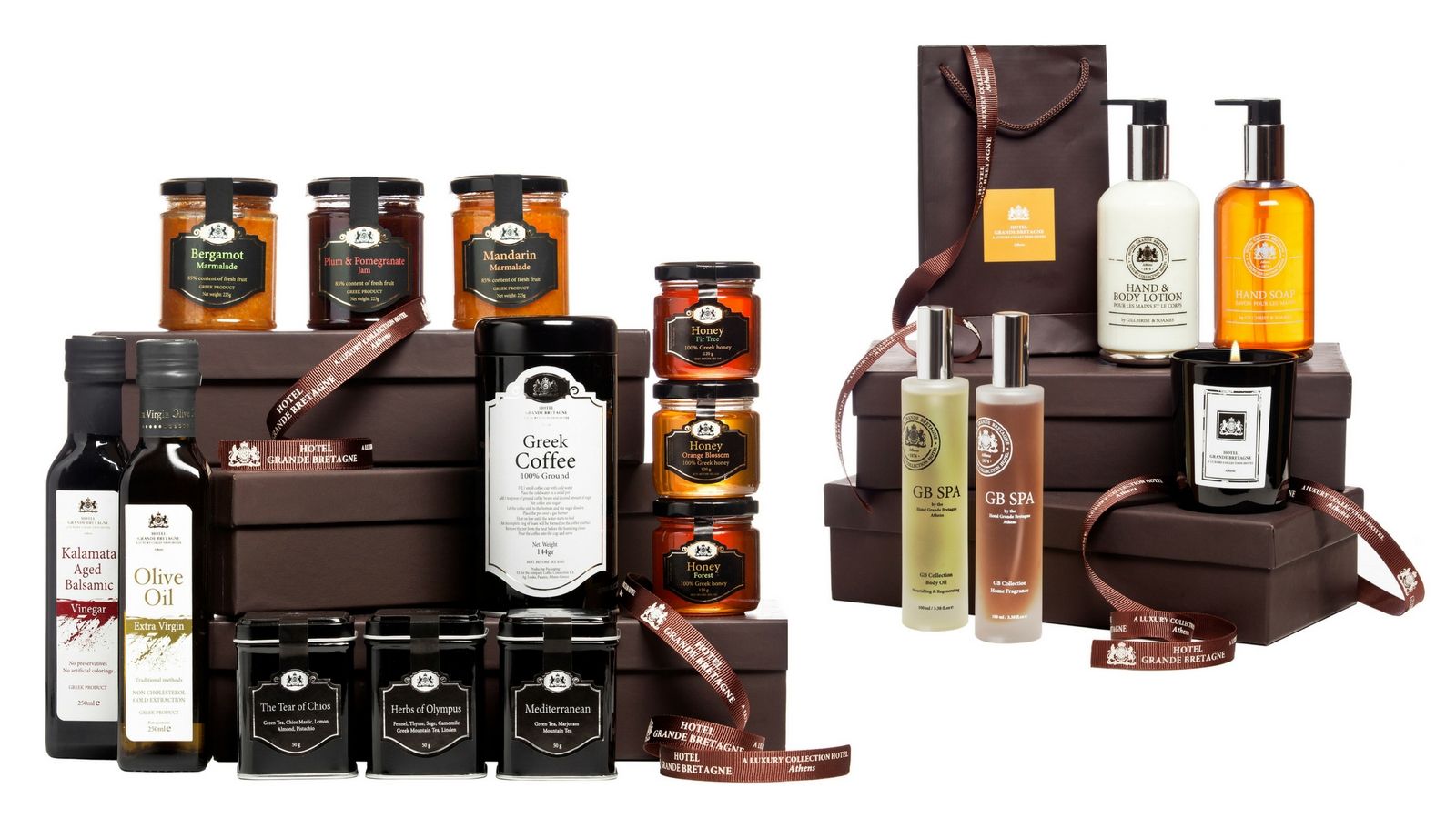 The Gift Shop offers an exclusive selection of products with the hotel's signature. Indigenous marmalades, honeys, body oils, home fragrances & more are included in our private label collection. Shop Online >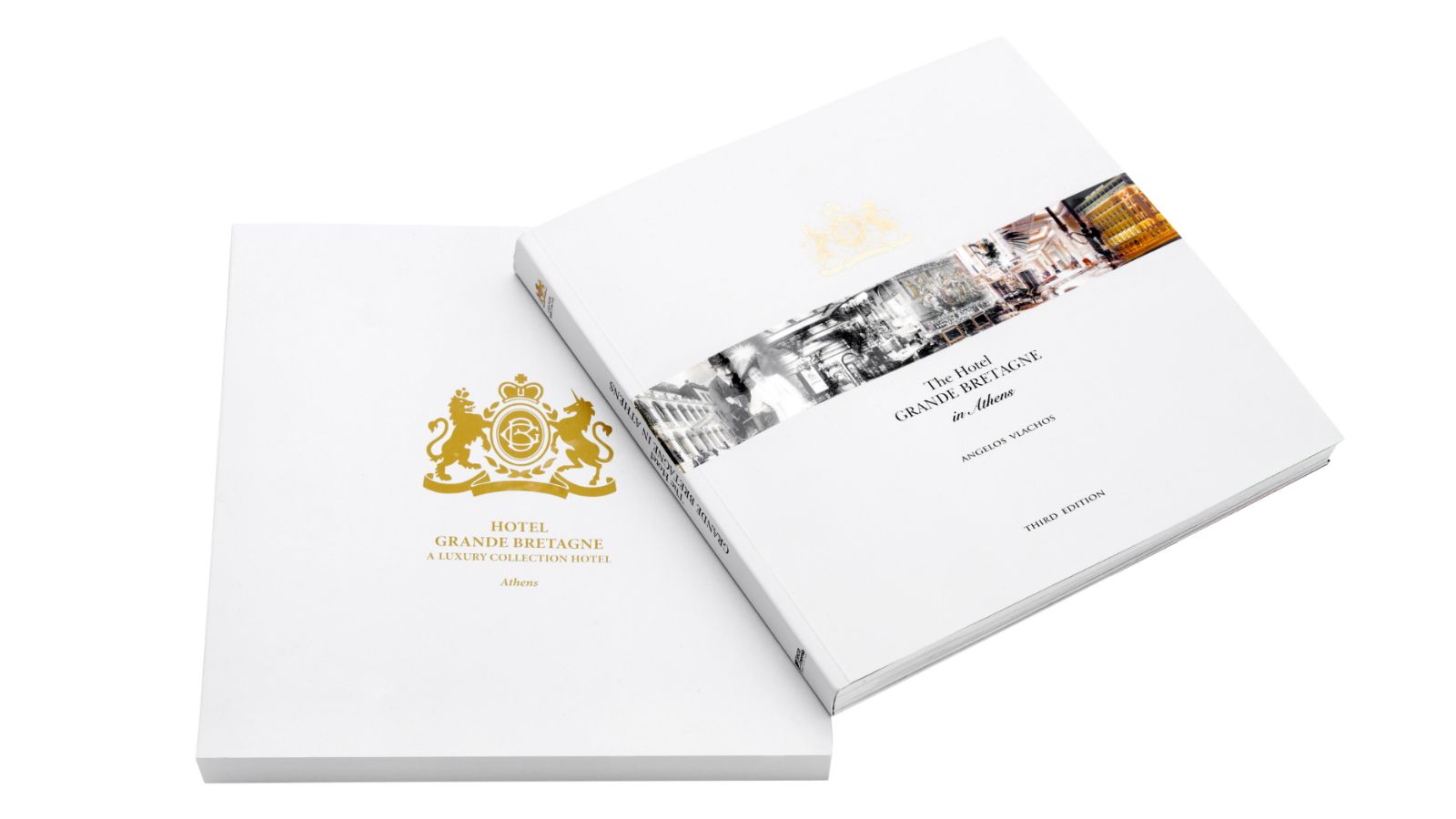 Αn enriched book referring to the landmark hotel's history through times. A 2015 edition containing the Hotel Grande Bretagne's significant moments through the years. Shop online >
IN-ROOM DINING
For guests taking day trips to the many wondrous sights of Athens, allow our chefs to prepare light breakfasts, lunches & snacks or make an event of it and order a gourmet picnic basket-the perfect accompaniment to a walk through the National Gardens.
In-room flavors & gifts
Shop online at grandebretagnestore.com & enhance your stay. Select one of the amenities prior to your arrival and it will be delivered to your room on your preferred day.
Explore the below booklet and select the flavor or gift of your choice.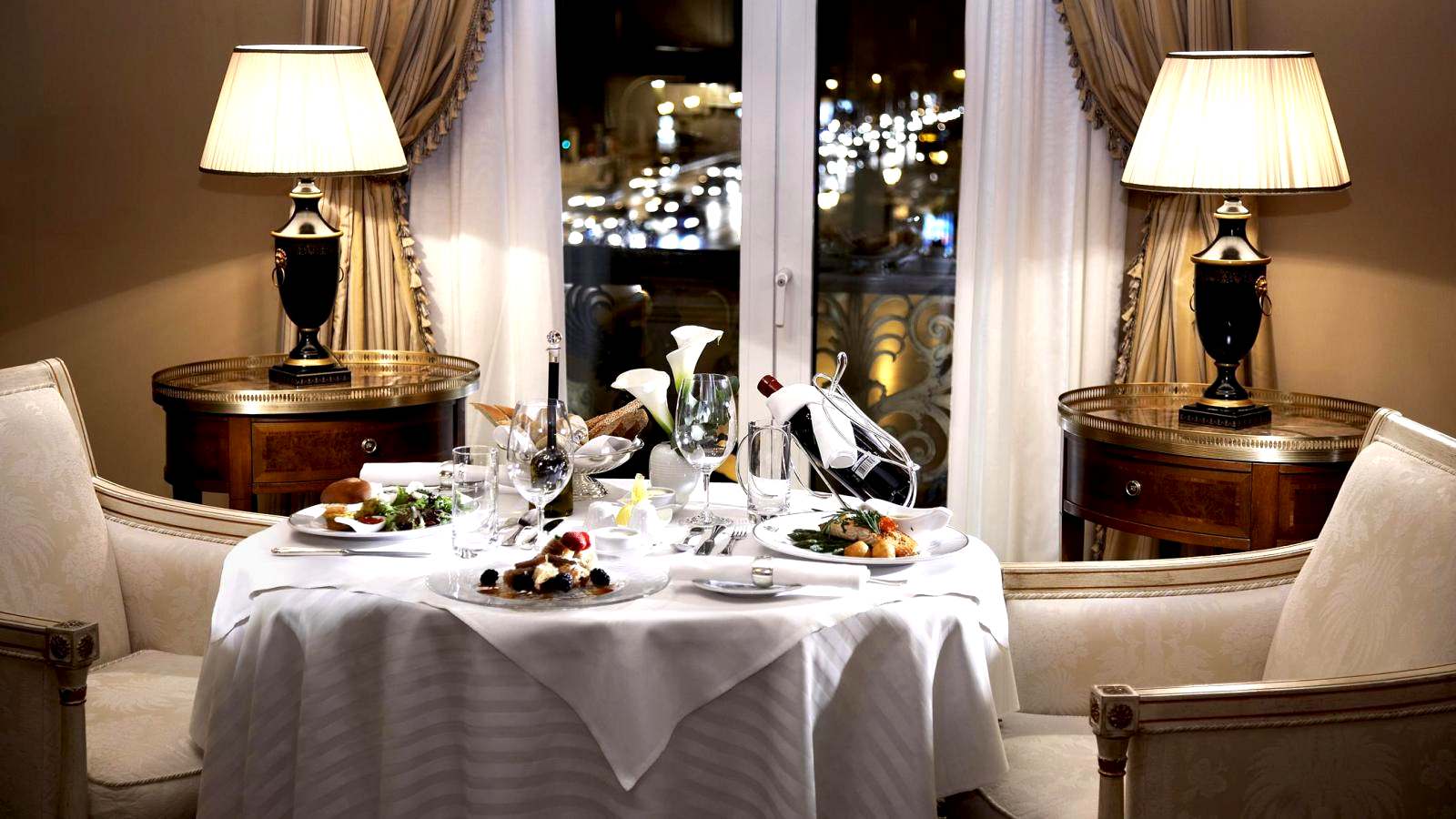 Share your experience
TAG YOUR LOCATION AND USE #HOTELGRANDEBRETAGNE TO GET FEATURED